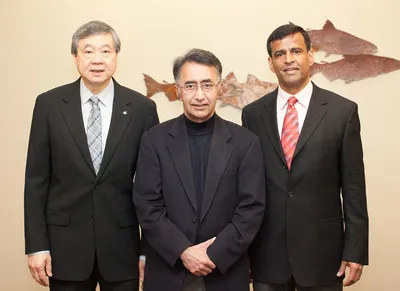 Digestive Disease and Endoscopy Center, LLC is a licensed and registered Gastroenterology specialty center. Dr. Pankaj Sharma founded our practice in 1982, the first board certified gastroenterologist to practice in Kitsap, Jefferson, and Mason Counties. Dr. Yuen San Yee joined the practice in 1991 and Dr. Narendra Siddaiah joined in 2009. All our physicians have advanced fellowship training and board certification in Gastroenterology and we have a great combination of clinical experience and current knowledge and training. We moved from our Bremerton, WA location of 26 years to our current location in Silverdale, WA in 2011.
Practice principles
We have and will always place our patients first. We are committed to provide the highest level of medical care with compassion, empathy and emotional support, backed by current medical evidence and technology. We provide detailed medical information and recommendations while encouraging our patients to be actively involved in all their health care decisions.
Our practice is divided between caring for our patients in our clinic and our onsite ambulatory surgical center, Digestive Disease & Endoscopy Center. All the patients undergoing procedures at the endoscopy center are evaluated in our clinic. In addition to treating our patients in our facilities, our physicians provide in-hospital gastroenterology consultations and advanced therapeutic procedural care at St. Michael Medical Center in Silverdale.